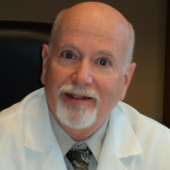 Dr. Alan Tatum
Our pharmacy team is dedicated to continuing the legacy of Dr. Alan Tatum. Our staff pharmacist and his wife Joyce are committed to serving the community with the same level of care that Dr. Alan Tatum was so well known for.
Before joining Payless Family Pharmacy, Dr. Alan Tatum received his undergraduate training at the University of Tennessee at Martin with a Major in Biology and a Minor in Music. He then received his Doctor of Pharmacy degree, with honors, at the University of Tennessee Center for the Health Sciences in Memphis. Dr. Tatum taught Pharmacology at the School of Nursing at Tennessee Tech University for fourteen years. He opened Payless Family Pharmacy in Sparta, in December of 1993.
Dr. Tatum was involved in several outside activities. He served on the advisory boards of Med Vance Institute, Blood Assurance, WCTE TV and the Presbyterian Student Association. He was a member of the Tennessee Pharmacists Association and the National Community Pharmacy Association.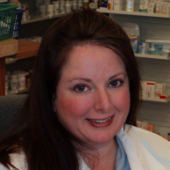 Dr. Jennifer Tatum-Cranford
Jennifer Tatum-Cranford received her Doctorate in Pharmacy in 2000 from the University of Tennesse College of Pharmacy in Memphis, TN. After graduation she completed a residency through the college where she specialized in bio identical hormone replacement and pediatrics. She taught pharmacology at Tennessee Technological University School of Nursing from 2000-2004 while owning and managing her own independant pharmacy in Cookeville (Cookeville Med Plus Pharmacy in Premier). She sold her pharmacy in 2010 and re-located back to Sparta to help run the family business. She purchased into the pharmacy in 2011 and plans to continue running the day to day activities of the pharmacy to allow her father, Dr. Tatum, to spend more time with his grandchildren.
In addition to her work at the pharmacy she stays busy with her son's school, White County Middle School, First United Methodist Church in Sparta, and the Tennessee Pharmacist's Association. Dr. Tatum-Cranford and her family love Sparta and the people of Sparta. She hopes to continue to provide the level of service and clinical expertise that her father established with Payless.